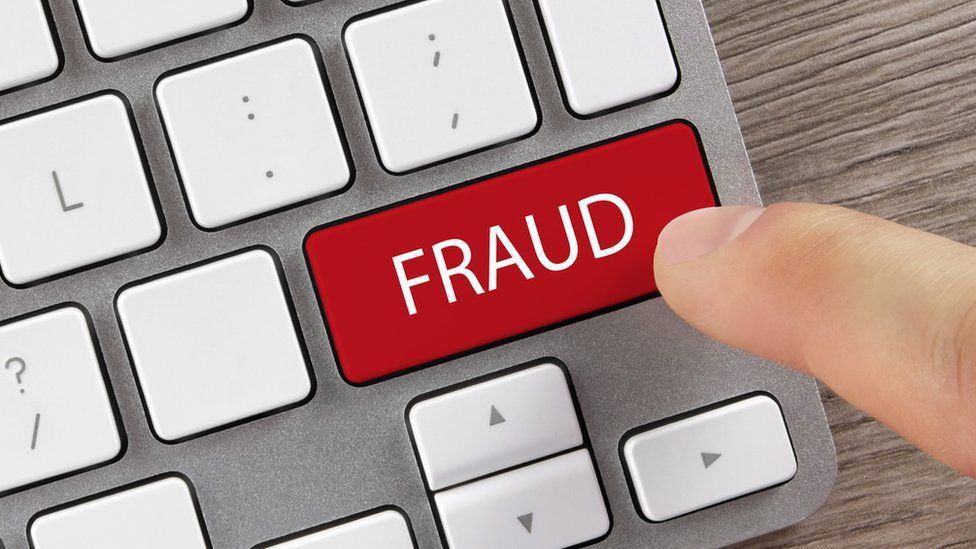 To report fraud or a scam in the state of Hawaii, start with the Attorney General, Better Business Bureau or contact the local municipal, state or Federal regulators most likely to have answers to your questions.
Department of Attorney General
http://www.hawaii.gov/dcca/areas/ocp
Main Office: King Kalakaua Building aka United States Post Office Custom House and Court House
335 Merchant Street
Honolulu, Hawaii 96813
Hawaii Department of Commerce and Consumer Affairs
Office of Consumer Protection: http://www.state.hi.us/dcca/consumerdial/7312.html
Consumer Complaint Form: http://www.hawaii.gov/dcca/areas/ocp/consumer_complaint/
235 South Beretania Street
Leiopapa A. Kamehameha Building
Honolulu, HI 96813-2419
Phone: 808-587-3222
Fax: 808-586-2640
Hawaii FBI Field Office, Mortgage Fraud
White Collar Crime Supervisor: http://honolulu.fbi.gov/
300 Ala Moana Blvd., Rm 4-230
Kalanianaole FOB
Honolulu, HI 96850-0053
Phone: 808-566-4300
HUD Field Office
Honolulu Field Office
500 Ala Moana Blvd., Suite 3A
Honolulu, HI 96813-4918
Phone: 808-522-8175
Fax: 808-522-8194
HUD Regional Office
San Francisco Regional Office
600 Harrison St. 3rd Floor
San Francisco, CA 94107-1300
Phone: 415-489-6400
Fax: 415-489-6419
Nationally Chartered Credit Unions
Region V – Tempe: http://www.ncua.gov/AboutNcua/org/Region5.htm
1230 W. Washington Street, Suite 301
Tempe, AZ 85281
Phone: 602-302-6000
Fax: 602-302-6024
State-Chartered Credit Unions
Hawaii Division of Financial Institutions
PO Box 2054
Honolulu, HI 96805
Phone: 808-586-2820
Fax: 808-586-2818
Savings & Loan Association or Savings Bank
Office of Thrift Supervision
Consumer Complaints and Inquiries
Email: [email protected]
West Region – San Francisco Regional Office
Pacific Plaza
2001 Junipero Serra Boulevard, Suite 650
Daly City, California 94014-1976
Mail:
PO Box 7165
San Francisco, CA 94120-7165
Phone: 650-746-7000
Fax: 650-746-7001
Complaints: 800-842-6929
Southern California Area Office
Bentall Executive Center
551 North Tustin Avenue, Suite 1050
Santa Ana, California 92705-8635
Phone: 714-796-4700
Fax: 714-796-4710
Complaints: 800-842-6929
Seattle Area Office
101 Stewart Street, Suite 1010
Seattle, Washington 98101-2419
Phone: 206-829-2600
Fax: 206-829-2620
Complaints: 800-842-6929
Department of Commerce and Consumer Affairs Real Estate Branch
http://www.hawaii.gov/dcca/areas/real/
Kim Kalakaua Building, Room 333
335 Merchant Street
Honolulu, HI 96813
Phone: 808-586-2643
Appraiser Licensing
http://www.hawaii.gov/dcca/areas/pvl/programs/realestateappraiser/
DCCA-PVL
Attn: REA
P.O. Box 3469
Honolulu, HI 96801
Phone: 808-586-2701
Better Business Bureau of Hawaii (BBB)
First Hawaiian Tower
1132 Bishop Street, 15th Floor
Honolulu HI 96813-2822
Phone: 808.536-6956
Fax: 808.523.2335
Internet Crime Complaint Center
IC3's mission is to serve as a vehicle to receive, develop, and refer criminal complaints regarding
the rapidly expanding arena of cyber crime. The IC3 gives the victims of cyber crime a convenient and
easy-to-use reporting mechanism that alerts authorities of suspected criminal or civil violations.
For law enforcement and regulatory agencies at the federal, state, local and international level, IC3
provides a central referral mechanism for complaints involving Internet related crimes.
The Better Business Bureau (BBB) system in the U.S. extends across the nation; coast-to-coast, and in
Hawaii, Alaska, and Puerto Rico. Since the founding of the first BBB in 1912, the BBB system has proven
that the majority of marketplace problems can be solved fairly through the use of voluntary self-regulation
and consumer education.